Secure Cost Recovery For Your Vertical
---
PaperCut MF is able to assist organisations of all shapes and sizes to ensure documents are secure through their lifecycle and provide Cost Recovery too. A worryingly large number of organisations (especially small businesses) fail to track MFD/Printer usage or status and recovering costs is an alien notion. Only 25%* of businesses are confident their print infrastructure is entirely protected from threats, while just 55%* view it as important to the business.
Undertaking security measures to protect files within the organisation is often neglected and basic precautions are vital in the modern connected world. Did you catch the news earlier this year where someone boasted they had successfully hacked over 150,000 printers and sent documents to print on them? The threat is real and with GDPR the fines are very real. No organisation would be happy to throw money out of the window and at the same time be vulnerable to attack. 63%* of large organisations have included print security within their GDPR measures.
When it comes to protecting print, copy and scan functionality across a network, PaperCut's whitepaper on security is a great start. The benefits of implementing a secure managed print solution such as PaperCut are clear from the outset.
Assisting companies and educational establishments rein in control of their print fleet, reducing costs and increasing document security are the least people expect from first-class MPS products. MPS is also the perfect enabler for digital transformation. 82%* of organisations recognise that MPS plays a major role in digital transformation.
* = Quocirca as source
Let's have a look at our top 3 picks for PaperCut features across some of the major vertical markets.
Legal

The ability to search all client matter codes quickly and effectively for client bill-back for print/copy/scan/fax jobs
Integration into 3rd party billing software that law firms are already using
Charging sundry items to particular matter codes using the intuitive web-based system

Healthcare

Secure follow-me print, vital for patient confidentiality
Watermarks on print jobs for added security and accountability
Site Servers for scalability across larger hospital trusts

Enterprise

Mobility Print offers seamless mobile printing across the whole infrastructure. Solves mobile & BYOD printing by allowing users to print from whichever device is at their disposal
Web based Admin console for Sys Admins to access anywhere with ease
Rules and routing along with advanced scripting allows enterprise-level print strategies to be put in place and then the use of over 100 reports will show the effectiveness of that implemented strategy.

Car Dealerships

PaperCut's security is paramount. The way that security and implementation of GDPR will affect dealerships is immense, they handle a lot of confidential financial information. The use of hold and release to prevent documents getting into the wrong hands with a complete audit trail is vital
Like many competitive industries, cost saving makes a real difference, and PaperCut's ROI is easy to see
Utilising Integrated Scanning for contracts of documents and passing them into 3rd party systems

 

Education

Students need rules, rules, and more rules. Luckily PaperCut has an easy to filter restriction system, as well as Advanced Scripting to give total control over student printing
Reports, get access to the most relevant data in real-time – straight from your web browser, from anywhere on your network
Top up cards make life easy for all parties. When students require additional credit, they purchase a top-up/pre-paid card. In a school environment, cards can be sold at the library, cafeteria/canteen, or even in the vending machine next to the Mars Bars. The user logs into the systems web interface and enters the card's number. The user's account is automatically credited with the value listed on the card. The card then becomes inactive
If you are interested in learning more, why don't you contact us now as our dedicated channel team will be more than happy to help you further and answer any questions you may have. With over 9000 PaperCut licenses sold and supported in the UK, we have the experience and infrastructure to support your own teams throughout the sales process.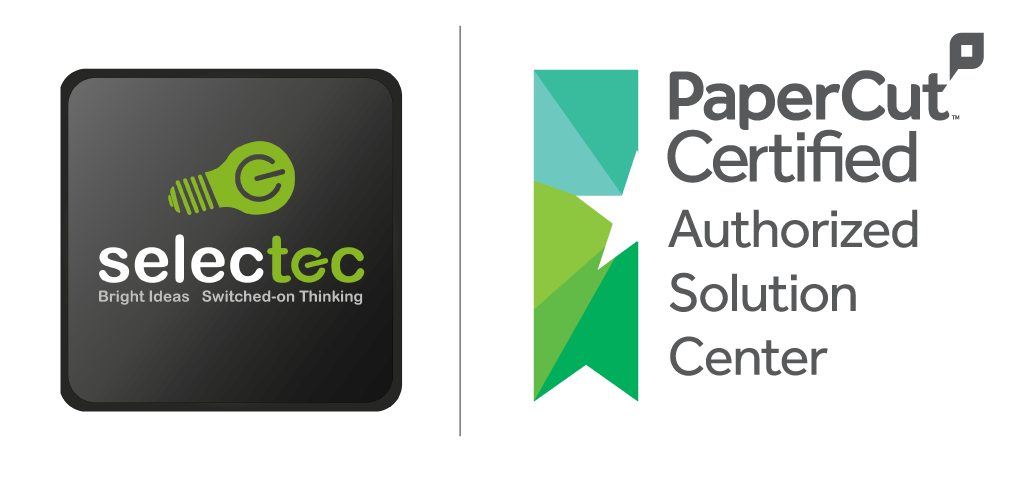 Resellers love PaperCut MF because it is easy to learn, easy to install and easy to support. In return, PaperCut places a very high value on its reseller network. PaperCut MF represents a significant growth opportunity for resellers by expanding their portfolio and increasing their reach across vertical markets. PaperCut MF is created and supported by an award-winning team who have global partnerships with all major multi-function printer manufacturers.