PaperCut ticks all the boxes for our solutions focused re-seller channel. Our resellers agree that the simple installation, intuitive and creative configuration, first rate support and the general product excellence are just some of the reasons why PaperCut comes out on top for their customer opportunities.

Combine all this with a very competitive price point and you too will want to get involved with this brilliant product and start to help your customers recover their printing costs, ensure their document security and cut down on waste, all of which will strengthen your relationship with them.
Excellent Reseller Opportunities
---
If you are interested in learning more, why don't you contact us now as our dedicated channel team will be more than happy to help you further and answer any questions you may have. With over 9000 PaperCut licenses sold in the UK we have the experience and infrastructure to support your own teams through the sales process.
Resellers love PaperCut because PaperCut is easy to learn, easy to install and easy to support. In return, PaperCut places a very high value on its reseller network.
To support our reseller network we can provide showroom installations including NFR licenses for demonstrations to customers. We also provide a full range of complimentary hardware including a free card testing service (to recommend a proximity card/fob reader). We can also supply a range of smart cards along with card bureau services for the finishing touches.
Business Support
---
Our aim is to work with you and help you service your customers, ensuring you have a single point of contact for all your sales and support needs. We have dedicated channel managers and pre-sales consultants to assist you with your sales cycles.

Our channel managers are always happy to assist you in joint sales visits. We will make sure that you are fully prepared to present PaperCut and also propose all related hardware and services. Our sales team are on hand to help with exhibitions, open days and customer presentations as well as offer help and advice on go-to-market strategies.

If any issues should crop up, the supporting documentation is world class. The PaperCut Knowledge Base never fails to impress any client and it is constantly updated by the PaperCut support team. Simply head over to the online support site and type in your question. You will also find handy FAQs and plenty of other support resources.
Why Choose selectec For Your Installations?
---
selectec has years of experience installing PaperCut on a variety of different network structures with deployments of different sizes and challenging complexities. Our fully trained technical team also provides training to resellers on installations.


A sale doesn't end at a purchase order. Our friendly team can ensure a great customer experience after the PO is placed, making sure the customer gets what they want from the product.
Why not add selectec to your existing installation services to offer national installations? Have you ever walked away from a deal because of location? Expand your offering by using our nationwide services.
Adding Value All Round
---
From connecting to 3rd party systems and syncing client matter codes or creating a bespoke payment gateway for users to add money to their account, we do it all. We leverage our developer resources and PaperCut technical expertise to build a solution for you and your customer. All of this is backed up and supported by our in-house PaperCut certified support staff.
In addition to the software assets, we can boost we also provide a full range of PaperCut compatible hardware including card readers, cards, fobs and external hardware such as fast release terminals.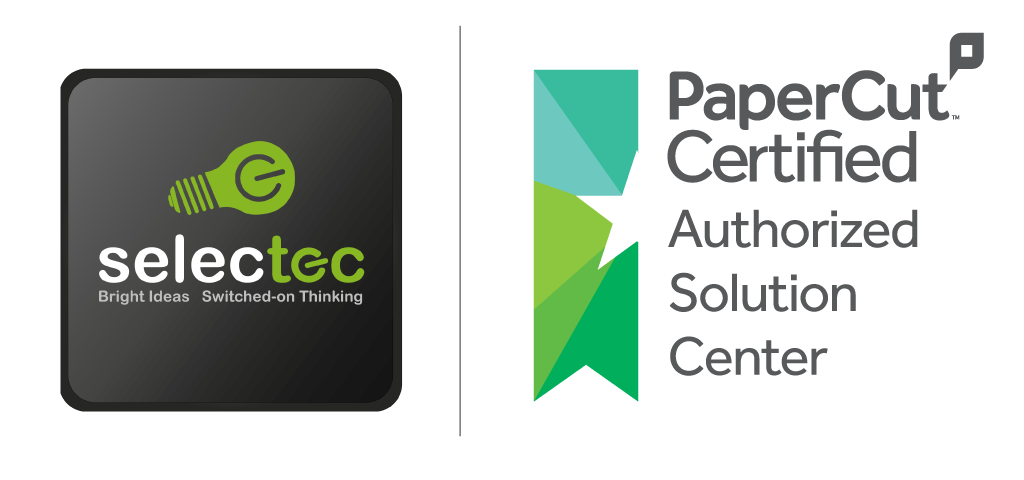 No Hardware Vendor Or Operating System Limits
---
Vendor Neutrality is key for PaperCut. The software supports a vast range of printers, along with 15+ different embedded platforms and all the popular operating systems. This means you shouldn't have any trouble in getting PaperCut to work in your or your customer's current environment. What it also means is that you do not have to tie your customer down to any one product line or offering, which in turn means you will be able to offer the right solution for that particular customer.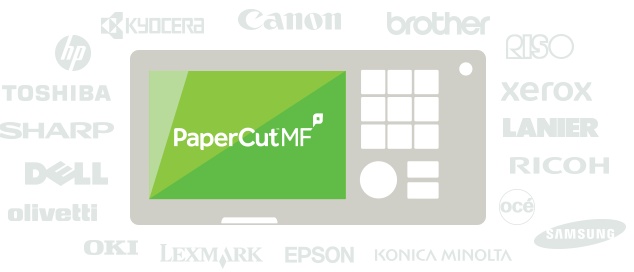 Not only does PaperCut support the widest range of embedded solutions, but we have options for biometric authentication, hardware terminals and fast release terminals. This means, regardless of the device, there is a solution.
Value For Money
---
Along with a rapid ROI your customers they will also get regular updates to their PaperCut systems when they have a valid PUA (Premium Upgrade Assurance) contract in place. This means they will not have to pay for any of the minor or major upgrades to the PaperCut software for the entire length of their PUA contract.

If you check the release history you will see PaperCut offers great value for money when it comes to updates due to the rapid release cycle.
Next Steps?
---
Head over to the main PaperCut website to learn about the rich feature-set in detail
As always, please do not hesitate to get in touch with your Account Manager to discuss PaperCut or give us a call on 01256 246970. We are here to help.