PaperCut Hive
---
Powerfully simple 100% cloud-hosted print management for small businesses
PaperCut Hive brings powerfully simple print management to small businesses. It's simple to sell, simple to manage, and simple to support.
PaperCut Hive is perfect for small to medium businesses and as new features are developed, PaperCut Hive will reach new verticals and larger customer-user environments. 
Get started with PaperCut Hive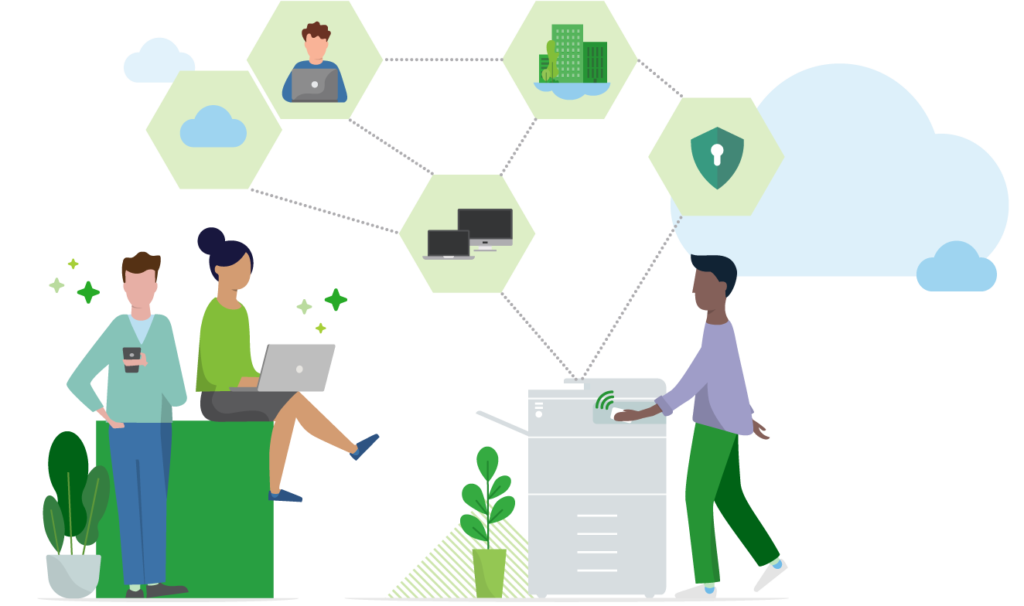 Simple to sell
A clear value story makes PaperCut Hive too compelling for your customers to resist. That means you add extra income to each deal and gain more opportunities to stay in touch.
Simple to manage
Self-installation is easy, saving you the hassle of costly site visits. Instead, you'll gain value from the continuous deployment of new features and the opportunities they bring. Add PaperCut Multiverse for an even better relationship experience. 
Simple to support
And of course, it's from PaperCut — so it just works. PaperCut Hive's self-healing edge mesh will keep your clients printing, no matter what.
---
The clever tech behind PaperCut Hive's cloud-based print management
Take a look at how PaperCut has built a resilient, reliable and secure solution without the need for specialist hardware:
---
Simple printing for everyone
Somehow, printing got complicated—for both users AND sysadmins: BYOD and smartphones, multiple operating systems, mixed printer brands…
PaperCut Hive, with its serverless printing, makes printing simple again. Users print from any device to a single print queue and securely release their print job using their mobile phone or the MFP/MFD's touchscreen. Simple.
Print from any device to any printer in seconds
Print quickly from Chromebooks, Android, macOS, iOS, and Windows devices to any printer brand, without setting up printer drivers.
Convenient print release options
Print to one queue and pick up at any MFP/MFD using the simple 'tap and release' workflow powered by Find-Me printing.
Effortless onboarding for users and guests
Get people printing with simultaneous group invites – just sync with Google Workspace (formerly G Suite) and Microsoft 365.