What's new to Foldr 4.10?
---

Foldr 4.10 is here…
…and is bringing some great new features with it! Let's have a look at what's been happening at Foldr!
The team at Foldr have been listening to your feedback and suggestions, bringing in integrations for the learning management system Canvas, as well as better integration with Office 365 and improved search indexing.
---

New integration with Canvas LMS
There have been a lot of requests for Foldr to integrate with Canvas, and now it's happened!
Foldr 4.10 has introduced a Learning Tools Interoperability (LTI) Provider. This means that you can now have one location (that's Foldr!) to access all of your files within Canvas – regardless of where they are stored (on-premise, in the cloud) – and attach them to assignments or submit them as homework. This is great news, as you no longer require extra plug-ins for Canvas.
---
Simplified sharing
There are sharing features in Foldr (that's no surprise!) which have been there a while. Foldr 4.10 brings a simplified user experience, with three distinct dialogues, these are:
Direct sharing
Direct sharing gives you all of the tools you need to freely collaborate with your students or colleagues.
Direct sharing features:
Share documents or folders
VLE-like functionality
Set assignments (files)
Collect assignments (files)
Hand back assignments (files)
Direct sharing benefits:
Share any kind of file
Easy collaboration with simplified tools
Get work done in a timely manner
Public sharing
These features are great for when you need to share something with people outside of your organisation. You might use them to share important documents with parents or to ensure your clients sign relevant paperwork.
Public sharing features:
Password protect sensitive information
Set links to expire after a set amount of time
Embed content onto your website from Foldr
Public sharing benefits:
Paperwork is with the people it needs to be with faster
File sharing is secure with password protection and expiring links
Inbox sharing
Assign an email address to a folder and receive and sort attachments automatically. Foldr Inbox turns your storage into a smart mail-receiving machine!
Sharing has always been a core feature of Foldr and with 4.10 we're making these powerful features even easier to use. If you have any questions about sharing in Foldr or would like to see it in action then please don't hesitate to get in touch.
---
Improved Office 365 File handling
You'll now be able to upload files of up to 16GB through Foldr. Plus, you're now able to download files directly from Microsoft's servers, bypassing Foldr to save you bandwidth
Office 365 features:
Upload files of up to 16GB
Bypass Foldr to download files directly from Microsoft's servers
All files still have audit trails
Office 365 benefits:
Improved performance and stability
Upload larger files
Save server resources in your data centres
---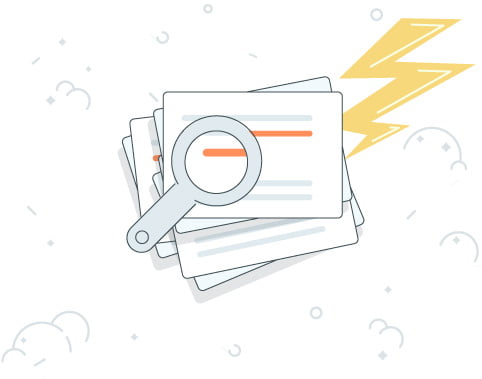 Faster indexing for Search
There have been some major improvements to indexing within the Search feature. The team at Foldr have improved indexing speeds from 10 files per second to 200 files per second, that's 20x faster than before!*
You can also choose what type of indexing suits your organisation. Choosing whether to index by file name or, alternatively, you can decide which file types you would like to index files to search for content within files.
Read Foldr's release notes here.
Foldr Server 4.10 is available now! If you have any questions regarding the latest version of Foldr, please reach out to your account manager or email support@selectec.com where one of our technical team will pick it up.
*The speed in which files can be indexed is limited by the speed of your network.