PaperCut ends client support for 32-bit operating systems
---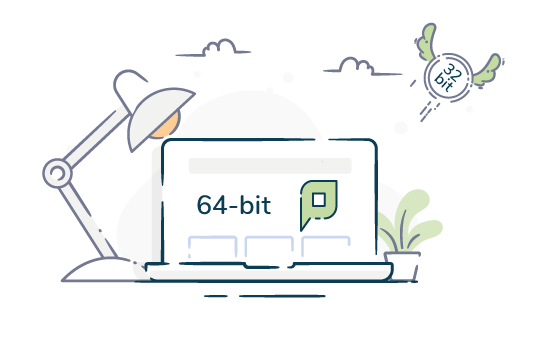 A long time ago, in a country far far away… PaperCut announced they were removing support for 32-bit Windows servers. At the time there was a bit of confusion about the last version that could be used (it's 18.0.5 if you didn't know).
More recently, PaperCut announced that there would no longer be any client support for 32-bit operating systems and this seems to have caused a bit of confusion. What is more surprising, is that there are still people out there using 32-bit operating systems! So grab yourself a cup of coffee and a small snack, and we can go over some of the questions you may have around this.
So, what has happened?
PaperCut removed the 32-bit PC-Client from the PaperCut NG/MF installer from version 19.0+. It doesn't mean that 32-bit devices can't print, it just means you can't install the optional applications used for account selection (and other bits) on the user's machine.
Is there a way around it?
Now, while the version with 19.0+ can't install, PaperCut have very kindly included a download link for the client on their handy "End of Life for 32-Bit Operating Systems" article. So while it doesn't come with the software, it will still work with later versions of PaperCut hopefully giving IT teams more time to upgrade their older 32-bit machines.
What if my 32-bit installation is on a local cache/package management/login script?
It could get tricky if PaperCut NG/MF was installed and deployed using the local cache version, a package management system, or a login script. To launch directly from the share for those machines you would need to update the policy or script to use the older version or do a full install of the client onto those machines which may be easier as the 32-bit client will no longer receive any updates.
---
Hopefully, that has cleared everything up and don't forget if you have an older 32-bit machine and it has a 64-bit capable CPU you could always put a proper OS on it like Linux instead. 😉
TL;DR: 32-bit client machines can still print where newer versions of PaperCut are being used, and there is a pc-client binary you can install if account selection is needed, but PaperCut no longer includes that binary.
As always, if you have any more questions regarding 32-bit Windows servers EOL, then get in touch with a member of the support team.