Mobility Print for non-DNS server environments
---
Your customers that have a non-DNS server environment can now use PaperCut Mobility Print!

This applies to customers who have:
Complicated networks
Multiple subnets
Non-DNS server
Unfriendly firewalls that hinder DNS traffic
If a customer has one of the above setups they can now benefit from Mobility Print. Best of all, as you can see below it's super easy to get up and running.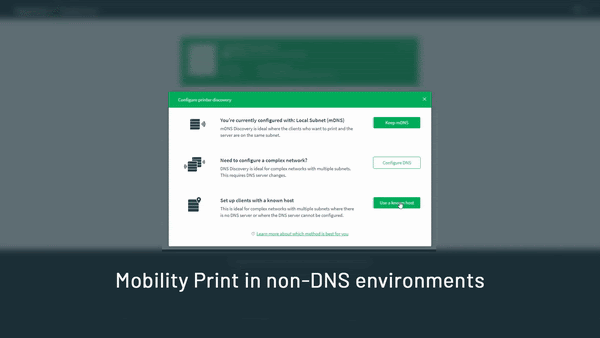 Now there's plenty of ways to implement Mobility Print. Find the way that works best for your customers.
The Mobility Print servers have already been updated, so look out for the new "known host" option in the interface.

Technical information can be found in the Mobility Print Help Center.


Give us a shout if you require any assistance, and don't forget to tell anyone who will listen!