PaperCut 15.3
---
PaperCut 15.3 has been released, and it brings with it the long-awaited Integrated Scanning feature on the Kyocera and Sharp embedded platforms. With Integrated Scanning you are now able to scan to email, scan to home folder along with group mail & folder scanning at the press of a button. This update makes this jam-packed release an incredible addition to the already feature-rich PaperCut software.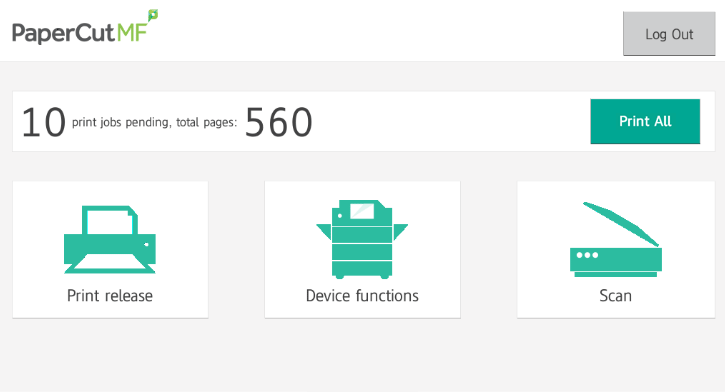 A quick overview guide to PaperCut 15.3 is available in the links below. For more detail see the full release notes at the end of this blog post.
We expect this to be a very popular release of the PaperCut software and as being able to scan, print and copy all from one new interface has been a popular feature request for some time now. The product will continue to be developed, and this amazing new feature set will continue to be improved and rolled out to other manufacturers embedded platforms next year.
Oh, and did we mention that all this amazing new functionality is free of charge if you have a current PUA contract, so all the scanning goodness can be yours and all you have to do is upgrade to PaperCut 15.3. We have composed a FAQ for Integrated Scanning that is worth a read for any installer.
Alongside this the improvement to the advanced client billing and shared accounts management means PaperCut is now, even more, suited to an environment with many chargeable accounts. This is particularly useful in the professional market where customers need to bill a large number of customer accounts. See the link above for more info.
Please do get in touch with any feedback on the new features in PaperCut 15.3 and as always we will be happy to help with any questions you may have.
---
30 November 2015 – PaperCut 15.3 (Build 34078)
For a snapshot view of PaperCut 15.3's features, see what's New and Noteworthy.