KPAX Fleet Management
---
When we talk about fleet management most people moan and groan, it is not the most fun subject in the world. The first thing they do list is all the potential problems that they experience or foresee, but we say, hang on a minute…. have you heard about Liberty from KPAX?
All fleet management software requires an agent to sit on the customer's network to collect the varying amounts of information regarding the machines being monitored. Monitoring meter readings, toner levels, alerts etc and the need for this to be up to date, accurate and reliable is extremely high on the requirement list of any solution.
The age-old problem with the software agent is that they can stop working due to an issue with the computer they are installed upon or even outside intervention.
This is where Liberty comes in as it is a "Hardware Agent". You can configure it in your office, you send it to your customer and they simply plug it into their network. Within a short time period, you have all the information you need reliably available to you. Liberty is not a mini PC, nor is it a Raspberry Pi, it has no OS, it does not require any antivirus software. Best of all, it protects its data with its highest level of AES encryption available (AES 256 bits).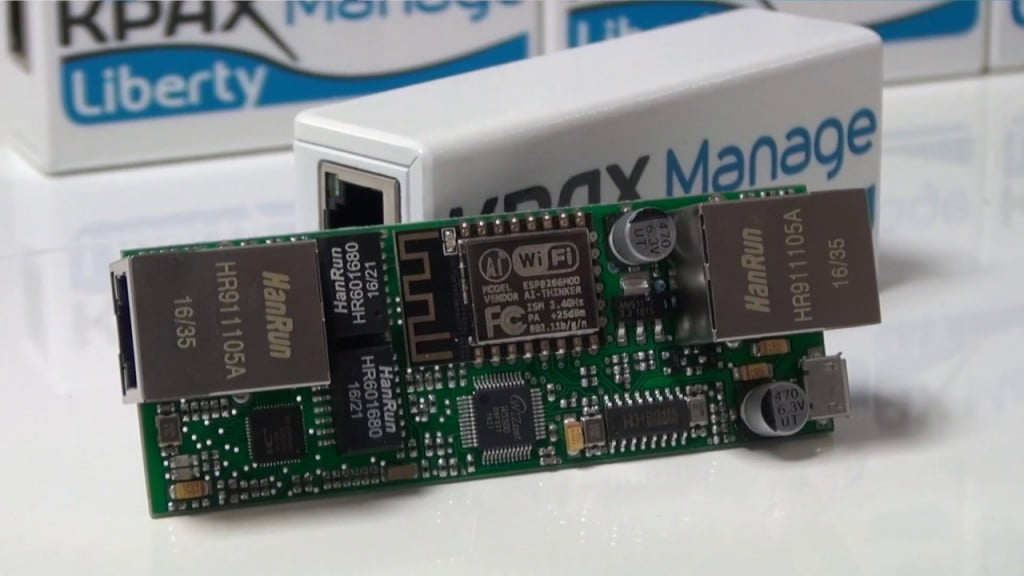 So then we have the problem concerning getting that all important ROI (Return On Investment). Well, we can help there too, by using the KPAX Business Intelligence Web Portal.
The BI Portal is dedicated to sales staff, analysts or consultants and provides a comprehensive amount of data in a graphical format of your customer's site. This can show changes in volume (daily, monthly and yearly), predictive usage based on historical use. You also have the option to configure the dashboards with "widgets" and then produce comprehensive reports to be sent to your customers.
This, I am sure you would agree is a useful tool in any MPS scenario or fleet replacement situation.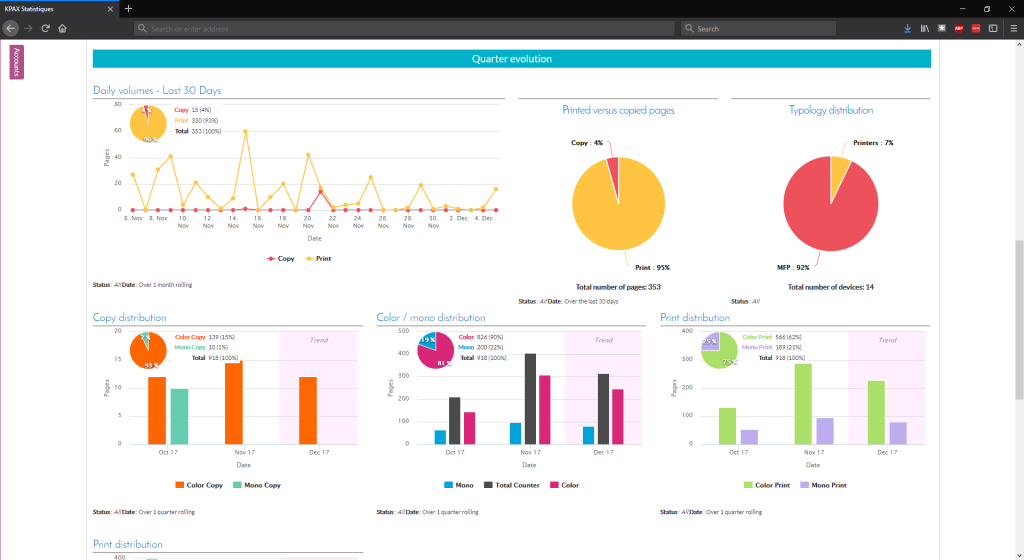 Wish to learn more about KPAX? Get in touch today | sales@selectec.com