Foldr In The Real World
---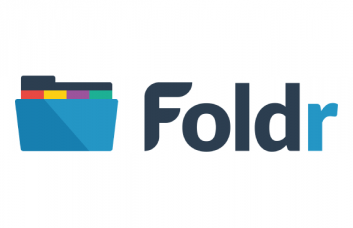 Mike our Senior Pre-Sales Manager lives in that multifaceted world of pre-sales and helps our channel partners and customers as well as our own development, support and sales teams to get the most out of our products. Mike is on the road a lot and has been making extensive use of Foldr during his day to day and had the following commentary.
Usually, when a new software product joins the portfolio, I look at it and think how could I use this in what I do, how can I explain it to people and why would people want to buy it? With Foldr I had a very early opportunity to address these questions in a live environment.
Recently I was out with a reseller having lunch and we were discussing software products and, in particular, GetScan which is a new OCR plugin for PaperCut. Much like most companies we have documents in a number of places. I have documents in Box, Dropbox, Google Drive, One Drive and also in on-premise locations such as my Home Folder and other network shares.
Following the discussion, I needed to provide my reseller with some collateral on GetScan. With Foldr this was easy. I did not have to remember where the collateral was stored as Foldr found this for me. I was instantly able to create a Share with a URL and a QR Code. The reseller was able to scan the code and instantly download the collateral. Additionally, this meant that if I updated the documentation or added more information this would become instantly available. If this had been a quotation, for example, I could even have put an expiry date on the share. All of this was done using the iOS App for Foldr.
To me, this illustrates that, just using the basic functionality of Foldr, access to your files wherever they are is simple and controllable without the need for VPN connections etc, a real benefit for the remote workers with the instant availability of all documentation including that held at HQ.
I would also point out that this access and control is also available on Android, Chromebooks and Windows Laptops etc.
What Next?
---
Looking to add Foldr to your solutions portfolio or simply have some questions then get in touch with your Channel Manager?
To assist with the sales process, we are happy to provide live web based demos, reseller NFRs and make 30 day free trials available to your customers.