PaperCut MF 20.1
---
PaperCut MF 20.1 comes with an updated format: PaperCut will no longer have a "new release", but instead will have a continuous delivery of new updates. Don't worry, you'll still have early access to all of the upcoming product updates – it just means that you and your customers will get access to certain features sooner… what's not to love about that?!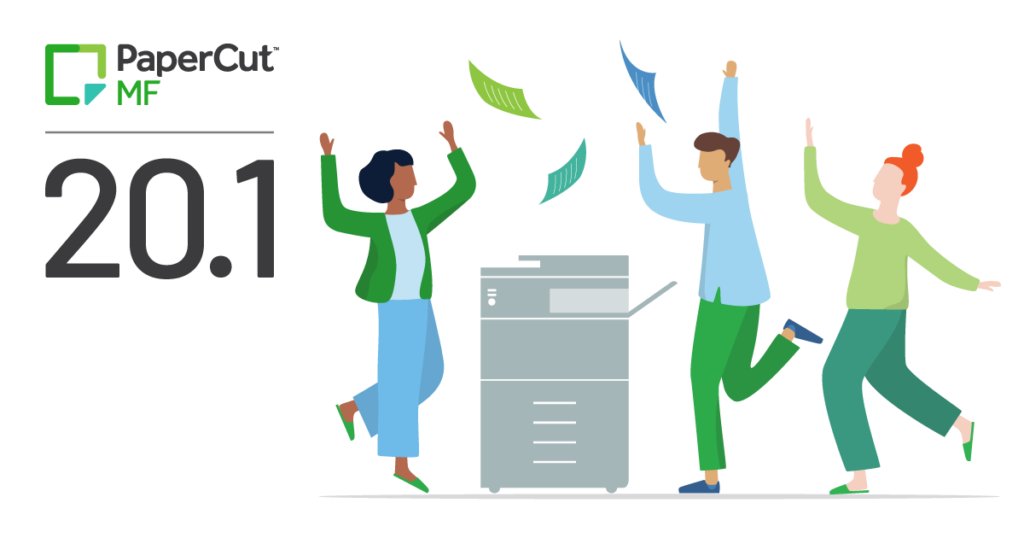 ---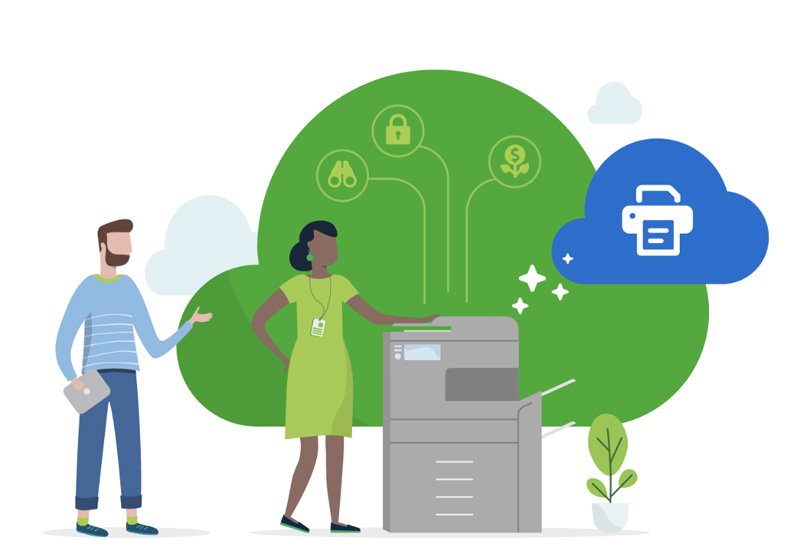 Microsoft Universal Print
PaperCut released their Universal Print connector in July.
Learn more about it here.
Version 20.1 includes the Universal Print connector at no additional cost, so make sure your customers are ready for the Windows Universal Print launch early in 2021.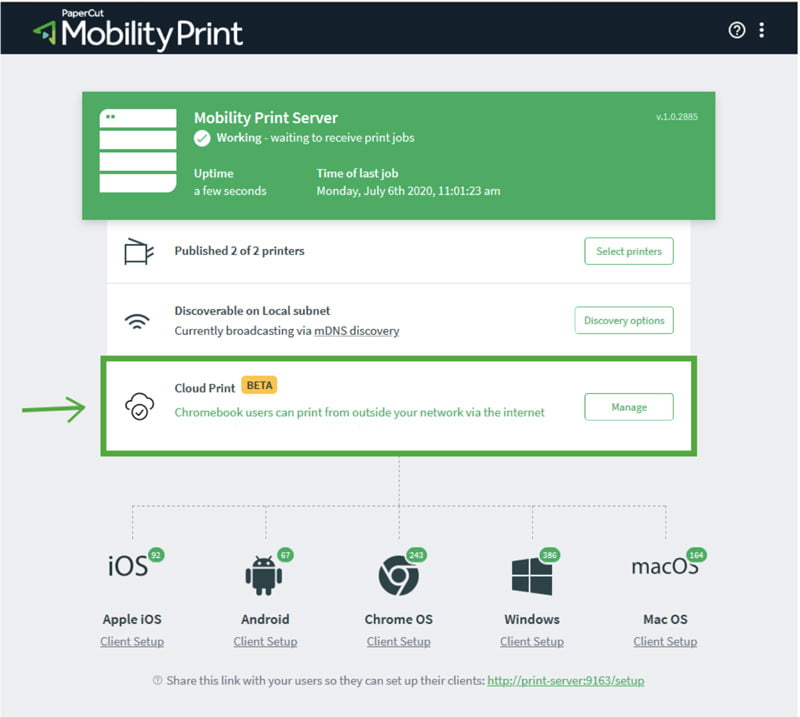 Mobility Print with Cloud Print
As you may already know, Google Cloud Print is deprecated as of 31st December 2020. PaperCut added Mobility Print with Cloud Print in Version 20, this month they introduced the beta version to Windows, macOS and BYOD Chromebooks. It's great for those who need a like-for-like alternative to Google Cloud Print.
---
What's new in Print Deploy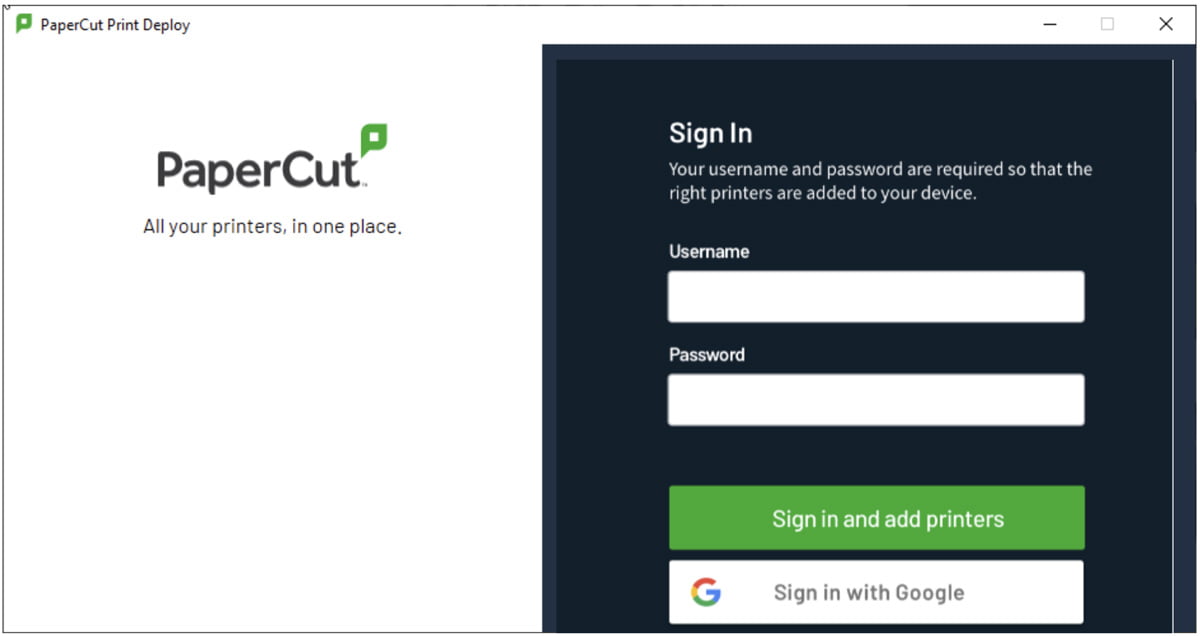 Sign into Print Deploy with Google
Users can now use their G Suite accounts to log in and install printers!
Print Deploy Linux Client
You can now quickly deploy print queues to your Linux environment via the Linux Deploy Print client giving your customers more choice.
Configure ports to support HTTP load balancers and cloud deployments
PaperCut extended their support of enterprise customers in their last release with the addition of load balancing options. They have now extended this to cover Print Deploy, ensuring that you can always access print queues.
You can now enhance customers' environments by configuring Print Deploy to use the custom ports required by these implementations.
Bulk zone creation
Make setting up your Print Deploy environment a doddle by creating new zones in bulk via a csv upload!
…this is great for bulk zone creations for enterprise-size customers and larger implementations of Print Deploy. The new zones can then be managed and viewed within the Print Deploy admin UI, ready for your print queues to connect to.
---
New in PaperCut 20.1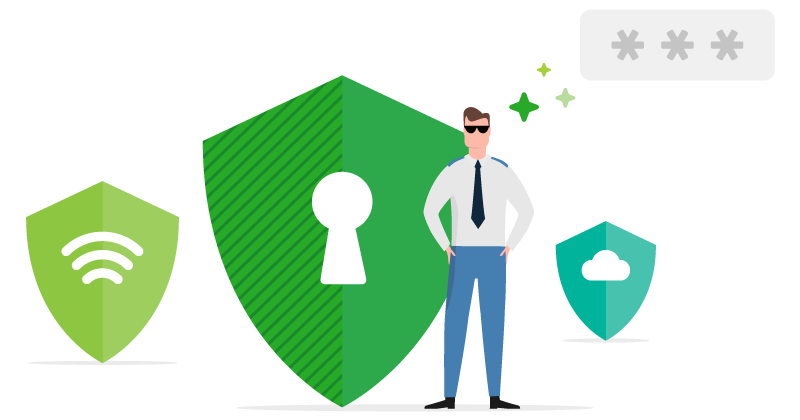 Spool file Encryption
If you have an organisation that is sensitive to anyone who has access to the disk and wants to get hold of the job information, then this is the feature for you… All jobs are encrypted while they are stored on the print providers' disk. Neat!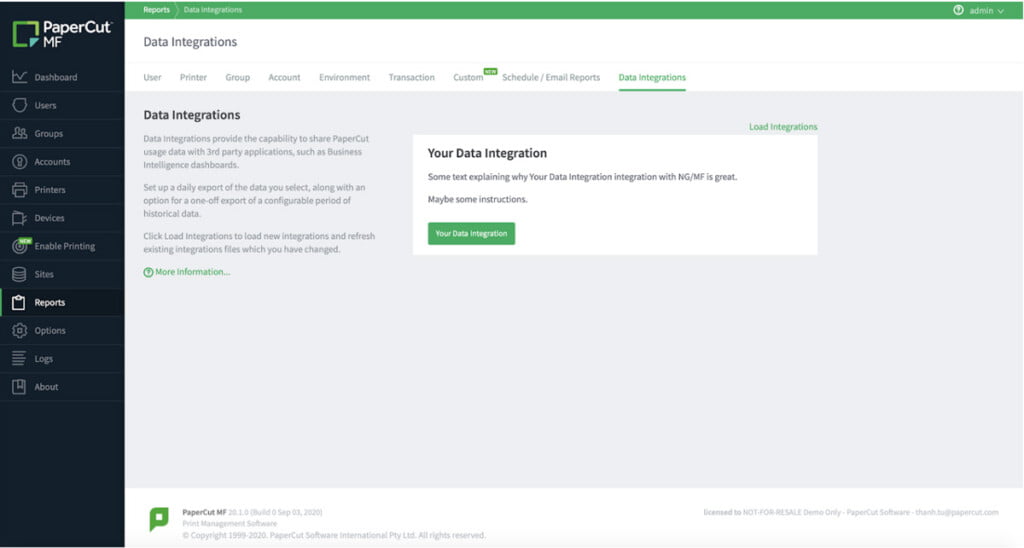 Data integration
A new, easy to configure data integration platform to export usage data from PaperCut to a third party Business Intelligence tool.
Use it to:
Select data sets
Generate historical data export
Choose data output location
Export data to csv format
Build any dashboard you want!
You also have the freedom to build your own interactive dashboards – if that's not your thing, then check here —>
Pre-built dashboards
If you don't have the resource or time to build your own dashboard solution then check out Intuitive BI:
It's an off the shelf solution with lots of pre-configured options.
Quick and visual understanding of your top printers, users and scanners
A great value-add option for any users of PaperCut
A neat, visual way to drill down into usage during PaperCut demos
---
If you would like to learn more about PaperCut MF 20.1 then head on over to the Partner Portal where you can find additional resources on the latest version of PaperCut MF