PaperCut 19.0
---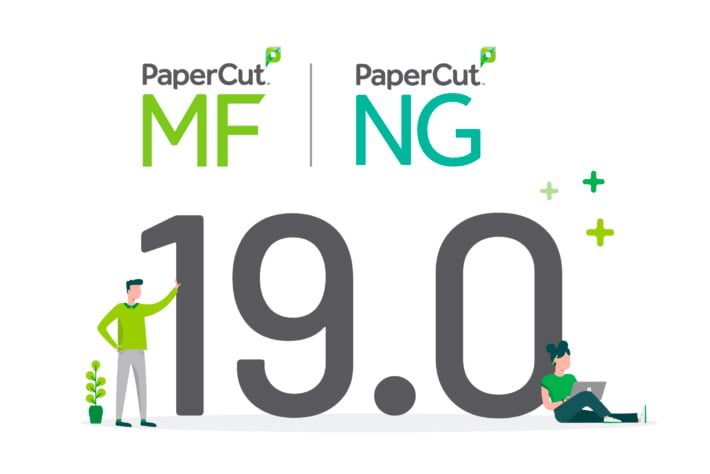 What's new in PaperCut 19.0?
In this release PaperCut has added lots of features that help businesses in their Digital Transformation efforts, increasing productivity across all departments.
Digital transformation features, new to PaperCut 19.0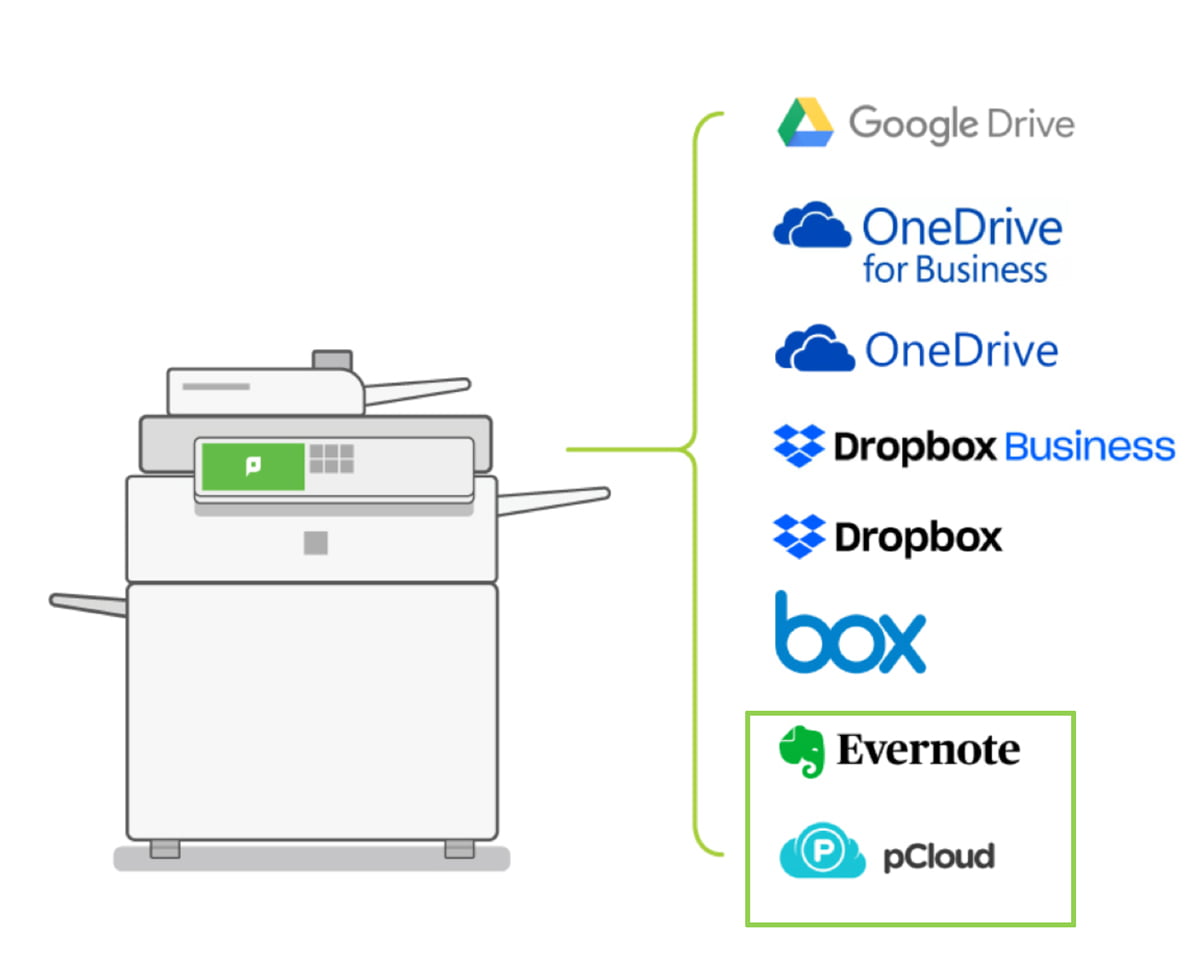 Additional Cloud storage connectors
19.0 introduces more locations for you to save your scans too. Evernote and pCloud have now been added to Scan to Cloud, in addition to Google Drive, OneDrive, Dropbox, and Box.
This should help to meet the needs of your customers no matter which cloud integration they require.
---

OCR in the Cloud
OCR (Optical Character Recognition) allows users to search and modify text in scanned documents. Having this feature means users can quickly search within documents without the need for trawling through paperwork to find what they need.
Create text searchable PDFs and editable documents when scanning, without needing to install a 3rd party scanning app! PaperCut MF can deliver and manage quick scan, OCR and delivery functionality within the one product.
If you're running an on-premise solution you can test this feature in The Percolator.
OCR in the Cloud benefits
---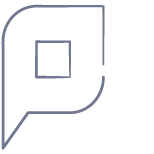 Resellers
All-in-one solution that solves the majority of your customer requirements
Limited support and service requirements to deploy the solution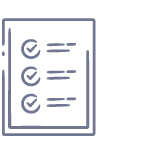 Customers
Simple to deploy solution
Free up devices for scan jobs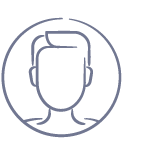 End-users
Find documents based on content, not file names
Multi-language support, 100 languages
Search different languages within the same document
OCR in the Cloud is an easy to implement feature, enable fleet-wide scanning to easily send documents to your desired location where you can search using OCR.
---
Regional data centres
In order to support the new OCR and other cloud services such as Scan to Cloud PaperCut has added an additional data centre in Germany to complement the American servers.
It allows users who have strict local rules surrounding hosting easy access to our cloud features.
Benefits:
Local data centres
Ensures you meet your local rules surrounding data
Select data centres in the admin console
---
Improve productivity with 19.0
On the theme of Digital transformation, 19.0 will come with some productivity-enhancing features:
Select accounts at the device
Charge your preferred account at the device no matter which device you submit the ticket from. This means smartphone users can select their account right from their device – no need to roll out the desktop client to all laptops.
Issues users were having:
When printing from a mobile phone or tablet a user isn't able to charge printing to clients
Admins have to roll out desktop clients on every PC/laptop to enable client billing
How have these issues been addressed in 19.0?
When using Mobility Print, users can now print and charge to an account or client in one process. Selecting accounts at the MFD will make life so much easier for mobile workforces and admins managing these environments.
This is a great addition for those with a highly mobile workforce, as it allows them to print and charge different accounts or clients within one easy-to-use workflow.
Benefits of charging accounts at the device
---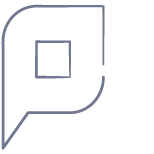 Resellers
Let new customers know about the benefits and flexibility of supporting an environment where people use a mix of devices and being able to charge back to their clients/departments

Customers
Decision makers – flexibility to use any device to get work done – including account selection
SysAdmins – account selection at the device will automatically be available for their users who use mobility print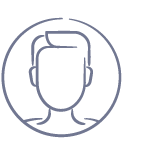 End-users
Can select an account using any device (mobile or tablet)
Can easily select an account at the device at one go
---
Mobility print in DNS-less setups is on its way
That's right… they've gone DNS-less so you can go in confidence knowing Mobility Print is perfect for all configurations – all while reducing your IT support load during installation.
Choose between mDNS for simple networks, DNS-SD for large networks with multi subnets and now, an option for networks where DNS config isn't viable. Awesome.
They'll be releasing it soon as part of their continual deployment, so stay tuned.
---
Enhancements to embedded in version 19.0
Sharp users have lots to be excited about!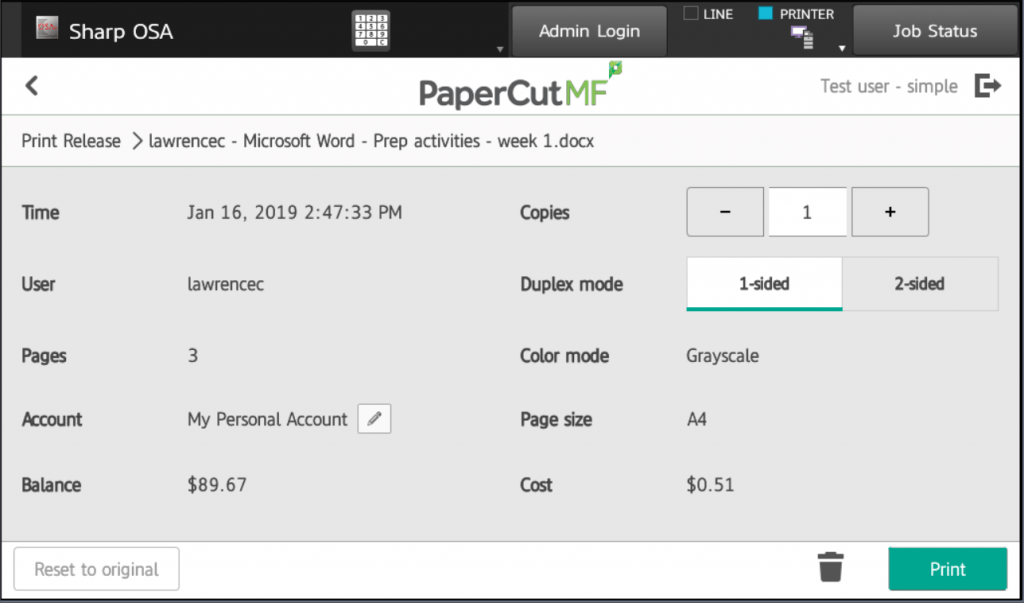 New user experience for customers at the device
Improve integrated scanning experience
Multiple pages or multiple documents within the 1-scan action
Change print job settings on Sharp devices
Users will have the ability to make last minute changes to their jobs at the device. Easily change the number of pages, double-sided and greyscale and instantly see the new cost of a job. Great for customers using Mobility Print, Web Print or Email to Print.
Benefits of changing print job settings in Sharp devices
---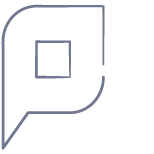 Resellers
More BYOD features for PaperCut embedded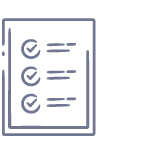 Customer
Cost savings – reduced paper waste from incorrectly printed jobs
Encourage environmentally friendly habits
Increased productivity with reduced wasted time and effort
User confident print jobs – knowing they can fix settings at the device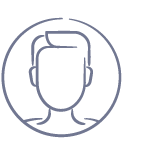 End-user
Confidence in knowing documents can be altered to correct settings at the device
Fix settings reducing time, resources and effort in re-printing
Positive feedback for environmentally friendly print settings
Additional document options for email-to-print and web-print users
---
Installation improvements for Sharp (available in The Percolator)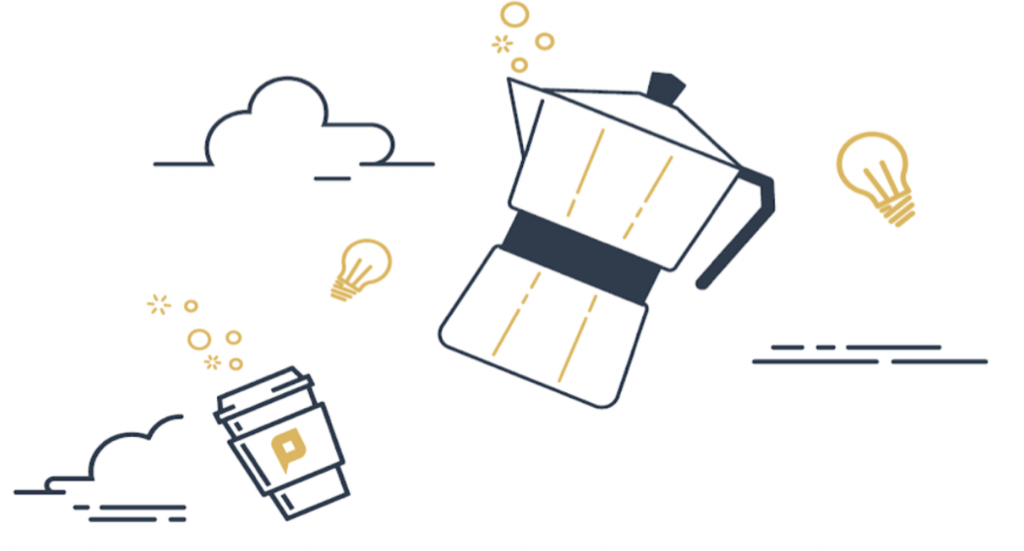 What has the team been working on?
● Configuring Sharp devices will become much easier from within PaperCut
● Reduce the time and effort spent by admins and resellers when setting up Sharp devices
● Automate manual steps – so you don't have to leave the PaperCut Admin UI

PaperCut is looking for feedback on these new features, so if you have anything you would like to share, get in touch!

PaperCut 19.0 is available to the channel from 19th March with general availability from 9th April. If you have any questions for the team, you can get in touch with us on 01256 246970 or sales@selectec.com.