Job Ticketing, FabLabs and Mini Rooms
---
PaperCut has recently added different room types to Job Ticketing as a way to help users get the most out of the Job Ticketing features within PaperCut.
We thought it might be useful to explain in a little detail the new options that are available to you in the current versions of PaperCut's Job Ticketing feature.
If you've been on the reseller portal recently to get a quote you may have noticed that Job ticketing is now broken down a little differently.
There are three Job Ticketing options:
Job Ticketing for Print Rooms
Job Ticketing for Fab Labs (fabrication labs)
Job Ticketing for Mini Print Rooms
Let's take a little look into each of them.
Print Rooms
---
The Print Room option is the full-featured product. It includes the new Job Cost Estimation feature, along with all the original Job Ticketing functionality.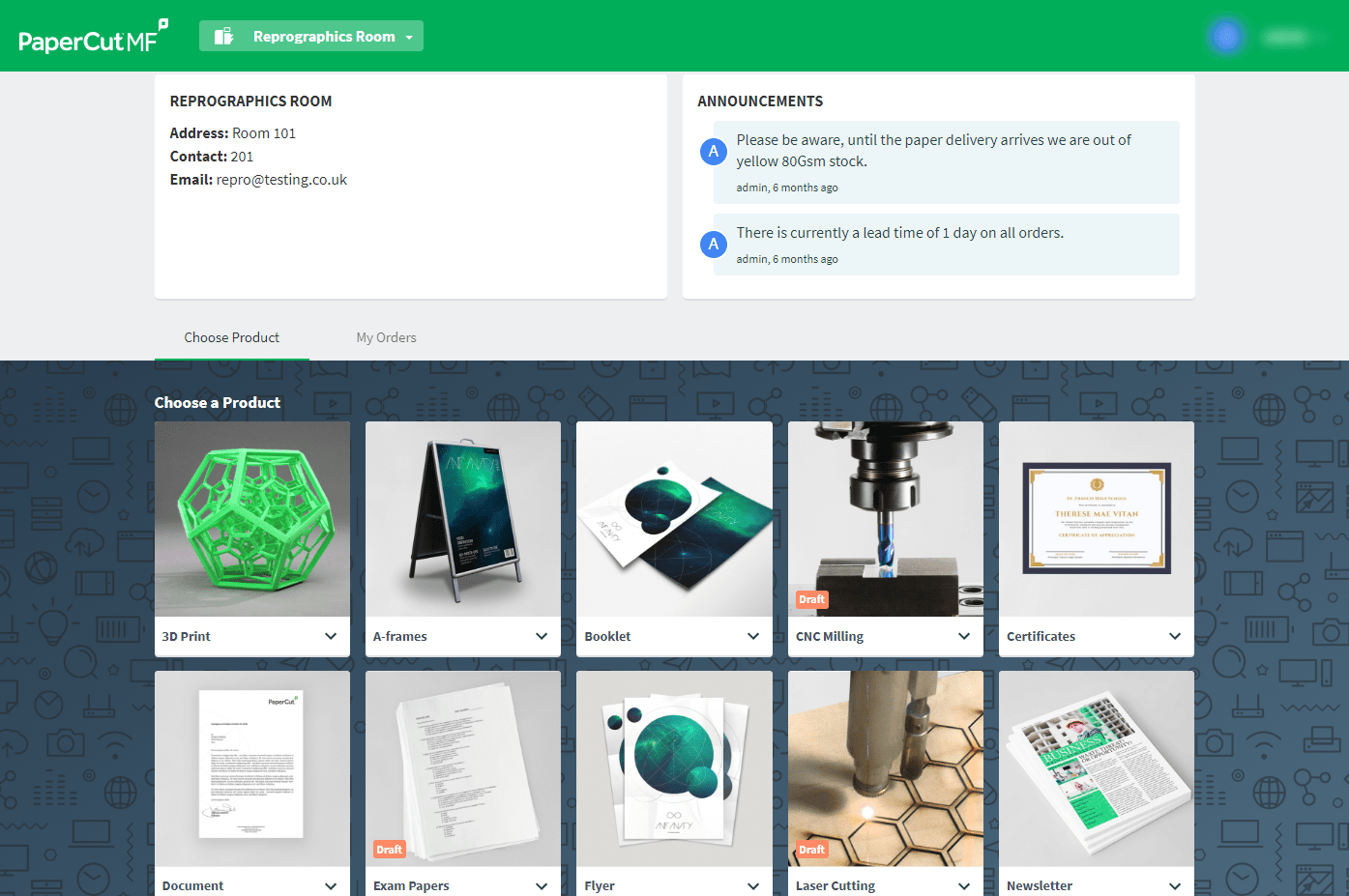 Admin and print room staff can add and update products for the end-user interface in the product settings panel.
The picture below shows the Workflow screen for the Print Room Operator. You can customise the Workflow stages to show or hide them as desired.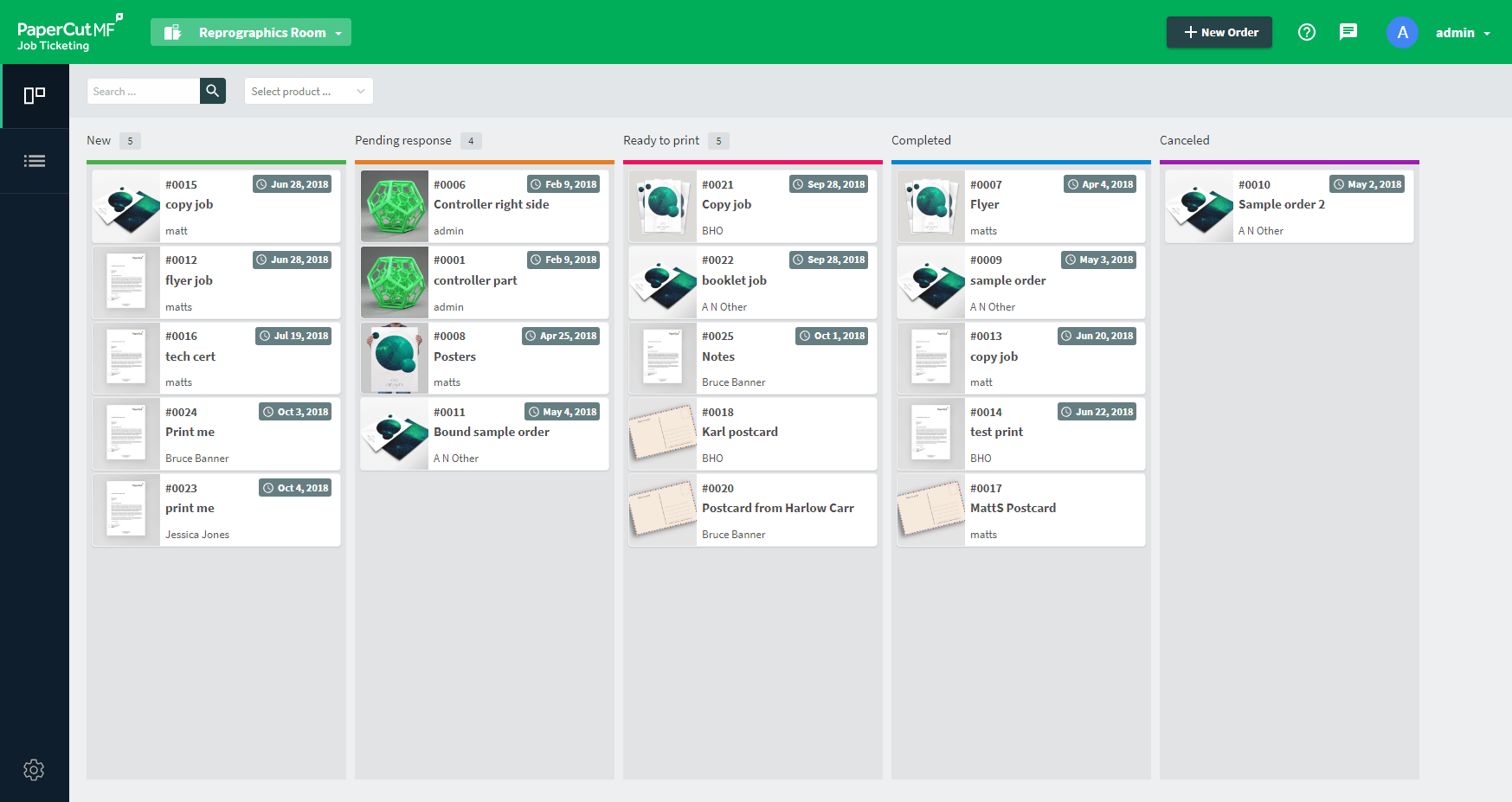 Fab Labs
---
Job Ticketing for Fab Labs has the same functionality as the Print Rooms version, the only difference is that it contains terminology and options that are relevant to Fab Lab operators. Other than that, it contains the same full feature set as the Print Room version.
We hope to produce new marketing materials to help people who aren't familiar with the concepts of "print room" Job Ticketing, to differentiate the two types of room.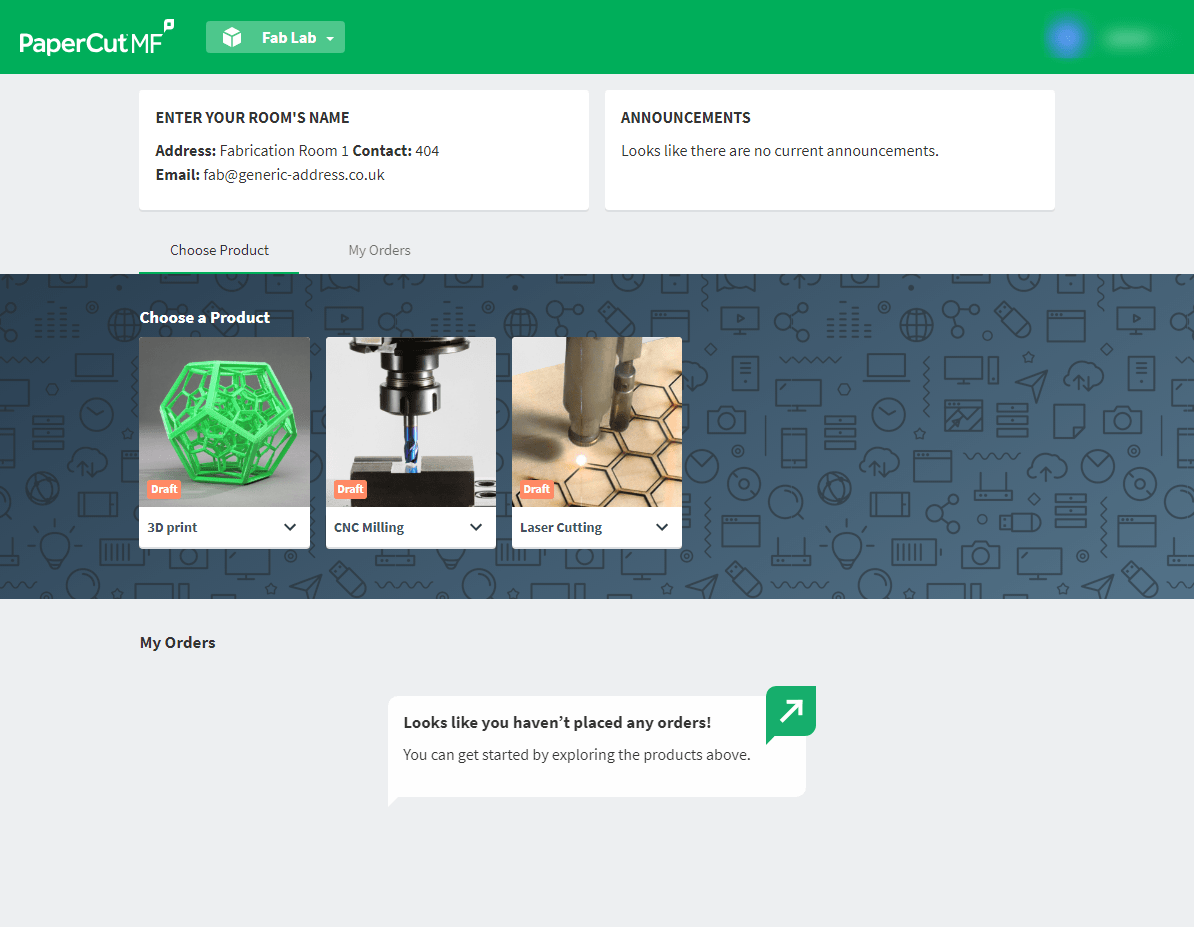 Admins can customise the Fab Lab user interface in the same way as the Print Room setup.
The Picture below shows the new cost estimation feature when a customer places an order. This is available on both Print room and Fab Lab versions.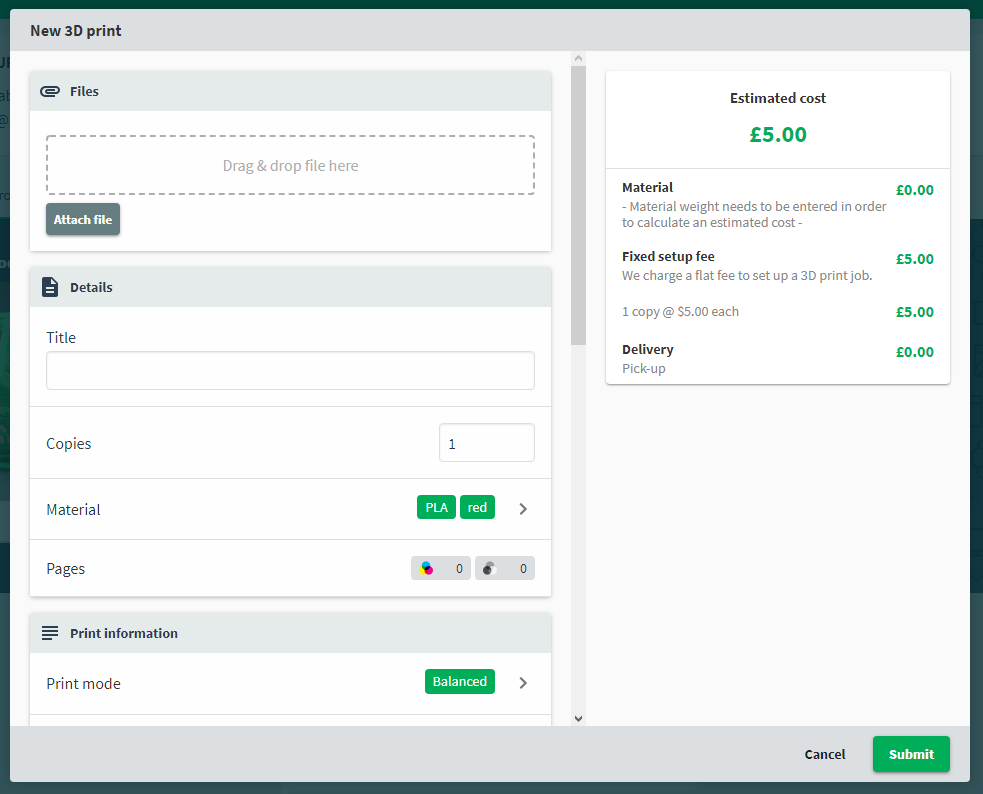 Mini Print Rooms
---
Mini Print Rooms are intended to be used with smaller customers that might not have full-blown production printers in their print room, but rather one or two MFDs. This version has a slimmed-down feature set to make it less complicated for smaller customers and to aid faster setup/deployment.
It does not include the cost estimation feature like the other versions and also only allows a maximum of five products and three workflow stages as illustrated below.
The Mini Print Rooms are where the majority of changes have occurred and this has been reflected in the price (it is the cheaper option).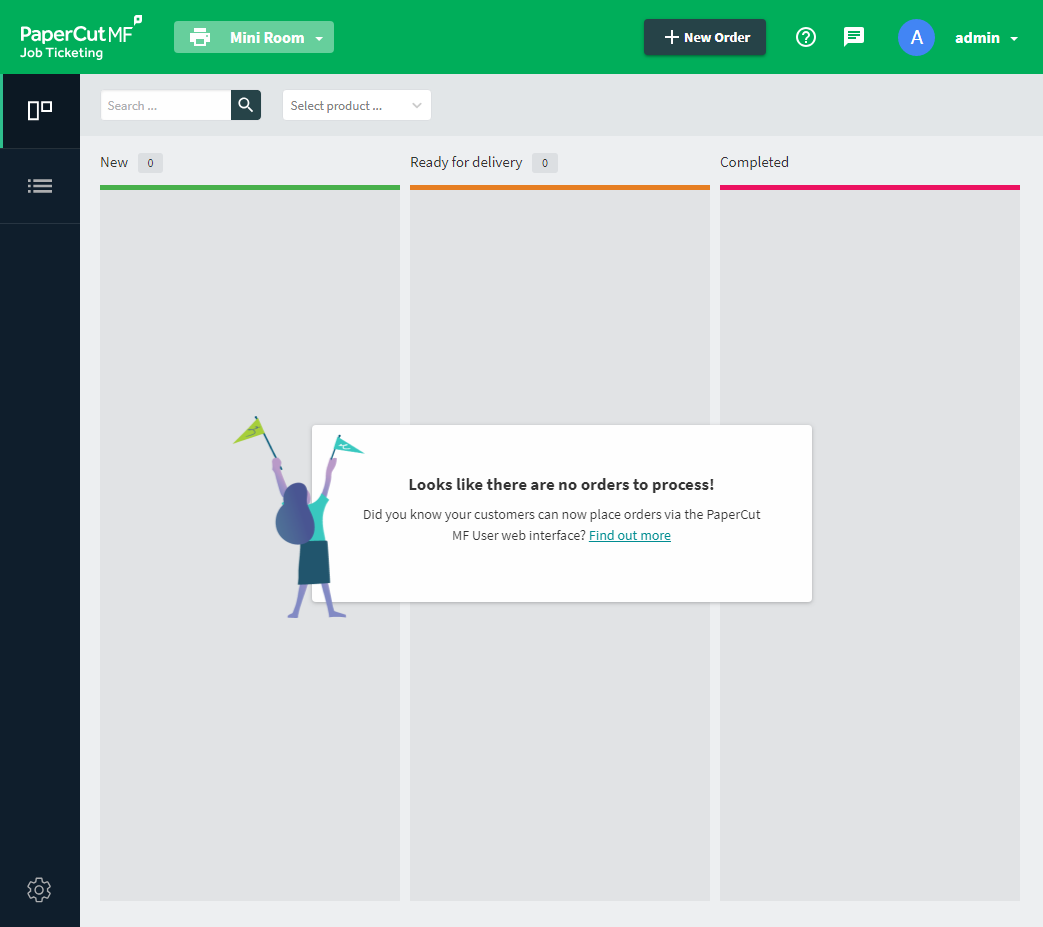 Other options and features:
Further features can be set up in the scripting function on the main PaperCut admin interface, which can be set for any print queue. This includes an option for a popup when a user clicks print, alerting them to the new print room. There is also an option to redirect users to the Print Room when they attempt to print a large document that is too large for the site's smaller printers and or MFDs.
Hopefully, this gives you a better idea of the new room types and features of the latest incarnation of Job Ticketing. Please do let us know if you would like any further information, demonstrations, training or assistance, or just fancy a chat.
---
Related posts:
New to PaperCut's Job Ticketing