Biometrics with PaperCut MF using ID One Touch
---
Selectec has always been one to keep their fingers on the pulse and that is no different with the latest addition to our product portfolio "The ID One Touch". Biometrics is often a scary word when it is uttered in the print and MPS sphere, until now.

We have the pleasure of being able to offer the ID One Touch range of simple, effective and incredibly versatile biometric readers and adapters. There has always been a gap between the ability to authenticate via an RFID (swipe of an ID card for example) and a full-blown, and often expensive, cashless catering or biometric authentication system.
This is where ID One Touch comes in, no need for bulky server-side software installations and a complex enrolment strategy, these great little readers give you the ability to just "plug & play" when it comes to being about to biometrically authentication to your print or MFD device.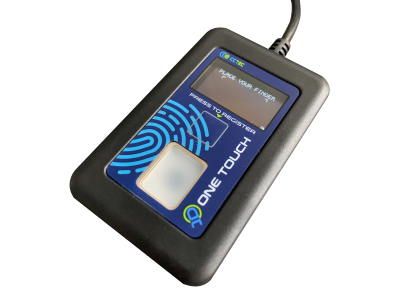 ID One Touch Reader
Here's how it works…
Plug the ID One Touch reader into your print device, register your fingerprint (touching the sensor three times) and then voilà, you have been registered and granted access to the print device. With the addition of any print management or secure print release system, there is an additional layer of configuration necessary but the team at Selectec are here to assist you with that. This is a simple, easy to install biometric authentication solution which will change the way your customer's users log into their printing device.
The ID One Touch reader comes in two models, a 200 and a 2000 fingerprint version.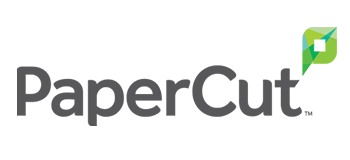 PaperCut Compatible
It also fully integrates with the fantastic PaperCut print management system, amongst others, of course, to offer a fail-safe way for your users to authenticate at the device, even if they have lost or forgotten their ID card.
This solution offers you the ability to implement a biometric authentication system easily, without the headache of a resource-hungry server-side software installation & configuration and at a fraction of the cost.
The ID One Touch connects via USB just like any other reader, it also works fine with a fast release terminal.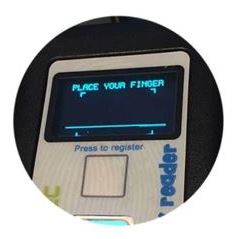 At a Glance
ID One Touch features:
Secure fingerprint authentication.
Easy installation process.
The size of a standard card reader.
Auto fingerprint registration.
Direct connection to the all-in-one via the USB.
Power via the USB port.
No need to connect to the network.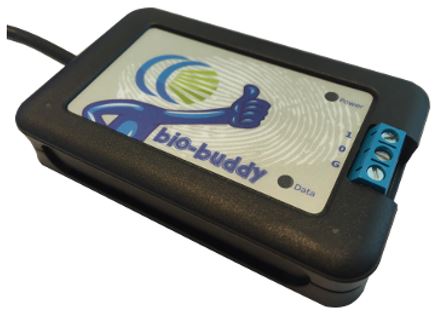 ID One Touch Converter
The ID One Touchy converter is a smart device that allows you to connect existing biometric hardware to MFD devices for authentication.
Simply connect your biometric equipment to the converter using the Wiegand interface, the converter then connects to the MFD via USB and emulates a standard keyboard. 
The ID One Touch Converter has a built-in 1.3 "graphics display, which is intended to assist the user in the use of the equipment. Graphical animations allow user support from the self-registration process and of course for day-to-day authentication.
Secure authentication via biometric data
Compatibility with existing biometric hardware
Centralised biometric system and datastore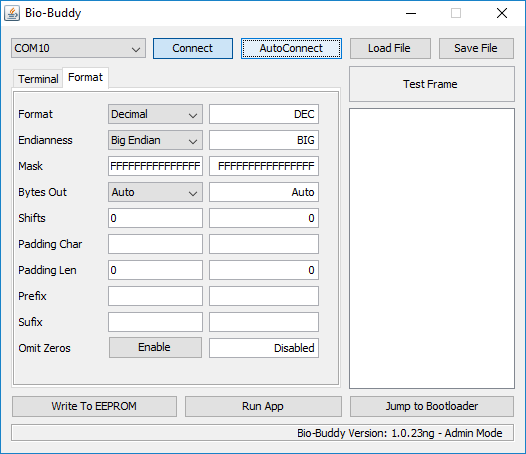 Flexibility
Need to change the output a little? run the easy to use config tool.
Hexadecimal or Decimal Output.
Output bytes number.
Omit left zeros, among others …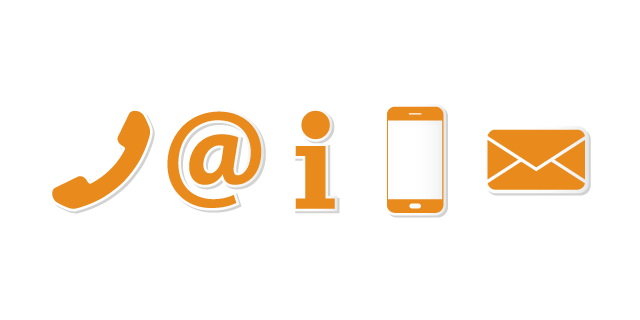 Find Out More
If you would like training or simply have some questions about the ID One Touch range of devices, then get in touch with your Account Manager.